The stigma that often surrounds mental health, especially mood disorders, can be overwhelming. Though, much of it is due to a lack of understanding and this often applies to the bipolar suffer and those without the disorder.
In an effort to bring about change and information, March 30th is World Bipolar Day.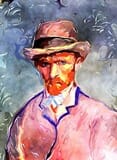 What is National Bipolar Day?
Wondering why the 30th of March was chosen? It's Vincent Van Gogh's birthday.
The world-renown painter was thought to have suffered from this mental illness that went undiagnosed and unidentified during his life. It's a "nod" to everyone else that has suffered through multiple misdiagnoses. This date was also chosen to emphasize the need for acceptance and education when it comes to bipolar disorder and all other types of mental health issues.
It was started by the ANBD (Asian Network of Bipolar Disorder) in conjunction with the IBPF (International Bipolar Foundation) and the ISBD (International Society for Bipolar Disorders). Their mission is simple; to inform everyone.
What You Can Do
Around the world, various events will be taking place. Some are geared towards awareness, while others celebrate milestones reached in treatment, education and research.
Australia might currently lead the world in its attempts to remove any stigma associated with the disorder. Every March 30th, in Canberra, bubbles are blown for bipolar. This fun and ingenious event uses bubbles to represent the highs and lows that everyone suffering from bipolar feels.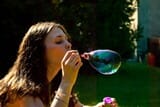 This day is not only about fun, there's also a serious side. Online chat groups providing support and encouragement are established, and often remain active throughout the year. Forums are held, where anyone interested in learning more about all types of bipolar disorder can attend.
New information about the latest research and treatments is released, and this can be enough to give patients and loved ones hope that they haven't been forgotten.
The key is to bring about awareness, and there are several ways you can help, whether you or someone you know has a mental health issue. The first step is to make your voice heard.
Sign legislation geared towards improving treatment, research and diagnosis.
Join support groups
Become involved in your community
Support local/national/worldwide mental health groups
If you truly want your voice to be heard, become a part of the conversation on social media. There is a Facebook page (WBD) where you can share your thoughts, concerns and stories. Use the hashtag #WorldBipolarDay on Instagram, and even Twitter has a handle, @WorldBipolarDay.
These are just a few examples of what you can do to help make a difference in your community.
Celebrating National Bipolar Day
The WHO (World Health Organization) estimates that over 5% of the population suffers from the manic highs and depressive lows. Bipolar Disorder is also ranked 6th in worldwide disability cases.1
World Bipolar Day seeks to bring everyone, in all mental health industries, together. As collaborations between these various groups continues to grow, successes of varying degrees are being felt.
With the main goal to bring awareness to everyone about all mental health issues, the WHO wants to emphasize some of the warning signs that could indicate that someone might be bipolar.
Insomnia
Feeling unmotivated
Intense sadness that doesn't go away
Feeling agitated or restless
Hallucinations
Overly high self-opinion
Fragmented/racing thoughts
Excess poor life choices; shopping sprees, gambling, engaging in other risky behaviors.
If you think you or someone else might have bipolar disorder, here's a complete list of the common symptoms.
Remember, You're Not Alone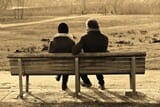 What is perhaps the main purpose behind this day, is to remind everyone that they're not alone. Bipolar Disorder affects millions, and if you have this disease you are not the only one.
Counselors are available in person and online ready to help or just listen.
Every milestone that you reach in your treatment, no matter how small, deserves to be recognized. This is the perfect time for you to do so. Share your pictures and stories online, your triumphs and struggles could help or inspire others. They can also do the same for you.
Even if you're not comfortable sharing your personal experiences with others, read their stories and don't be afraid to join the conversation. Every voice counts, especially yours.
Being bipolar is nothing to be ashamed of, it is an illness that you are learning to live and thrive with. So, celebrate bipolar awareness this March. Everyone can make a difference.
Can I count on you to make a difference in your community? Start a conversation in the comment section and let everyone know what you want to do on March 30th?  See what one voice can accomplish.
References:
1https://www.medscape.org/viewarticle/493650