This page on extra income ideas will help you get back on your financial feet and realize your untapped money making potential: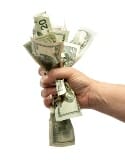 A friend of mine works hard but earns only around $15k a year.
The problem is my friend needs to do more than avoid debt and budget wisely – with such low earnings, HE MUST MAKE MORE MONEY!
Remember the old saying from Norman Vincent Peal:
"Empty pockets never held anyone back. Only empty heads and empty hearts can do that."
Lots of people find themselves needing extra cash. Making extra income can be critical at certain stages of anyone's life journey.
The BEST way is ALWAYS to bring YOUR INCOME UNDER YOUR CONTROL:
For example, think about a second income stream from building your own website and e-business. The the other ideas all work but this has
been my own path to a financial turnaround.
Are your finances improving? Or are they getting worse? Is your need for some extra income urgent?
It is very typical for us to undermine our financial health through spending sprees or poor decision-making during a mood episode.
Research has identified what is called "downward drift" amongst people with our disorder (Goodwin and Jamison, 2007). This is where, compared to non-bipolar family members, we eventually end up with lower levels of wealth and income.
PLEASE – don't let this be you!
Use these extra income ideas to achieve financial prosperity and live the life you were truly destined for.
Top extra income ideas
When I was 15 years old both my parents went to prison, and my sisters and I had to fend for ourselves. I soon learned the value of a dollar and to take pride in any form of honest work.
To me there is a list of extra income ideas I have come to think of as "the basics". These are things anyone can do, small capital outlay, and
few basic skills beyond a work ethic and pleasant manner.
To me there is a list of extra income ideas I have come to think of as "the basics". These are things anyone can do, small capital outlay, and few basic skills beyond a work ethic and pleasant manner.
Over the years I have done of all of these, and would turn to them again if the situation demanded it.
My list of cannot miss extra income ideas for anyone are: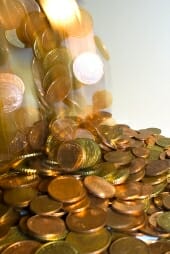 1. Pet sitting. (It is amazing how desperate folks are for this and how they will pay you cash money just to hang out at their house, watch their cable, eat their food, and pet their cat.)
2. Cleaning. (My cleaner charges $95 for a 3 bedroom house. They are a husband and wife team who come once every two weeks and drive a Saab convertible. They work hard for the hour or two they are here, but are getting a fabulous hourly rate.)
3. Rubbish removal (You do need a truck or trailer but rubbish removal is one of those simple services that is always in demand and absurdly expensive.)
4. Catering (This can be as simple as offering to deliver frozen, home-cooked meals to colleagues or neighbors. One of my successful twists has been to offer something aligned with whatever the latest trend is, for example, recipes out of The South Beach Diet or The Zone Diet.)
5. Have a garage sale, rent a market stall, or in this day and age, go on an all-out e-Bay binge. (Thanks to my manic spending sprees, I always had stuff to sell that I did NOT need.)
6. Get a food concession at your local market. I have done everything from hamburgers to baking cakes to Thai noodles.
Where I live now in the Florida panhandle, the gas stations often have people doing homemade BBQ at the edge of the gas station forecourts. The BBQ is usually delicious, and wow do those folk rake in the cash.
When I started working in my teens my extra income ideas were mainly around flipping burgers.
Even back then I  made the most of it though – instead of minimum wage I got a fast food franchise for a hotdog stand (a "Jilly's Roadside Diner") and earned enough to get started at college.
Maybe none of the ideas above appeal to you, or you are just not ready yet.  If that is the case, please think about some further education – this invariably gives an extra income boost later on.
Also, doing something something positive for yourself will assist you in developing a healthier relationship with money and is invaluable in building self-esteem and defeating negative thinking – always important issues for all of us.
The most important thing? NEVER GIVE UP! (NEVER!!)